2023 Maserati Levante Trofeo Model Review with Price, Photos, & Specs

Levante Trofeo
Key Features
Starting at $167,000 MSRP*
3.8-liter twin-turbocharged V8 with 580 horsepower and 538 lb-ft of torque and 8-speed automatic transmission
Q4 intelligent all-wheel-drive system with limited-slip differential
0-60 MPH in 3.8 seconds with a top speed of 187 MPH
Skyhook performance suspension with electronic damping control
Carbon fiber splitter, front grille blades, side skirts, and rear valance
Pieno Fiore natural leather seating surfaces with accent stitching
Corsa Drive Mode with Launch Control
---
---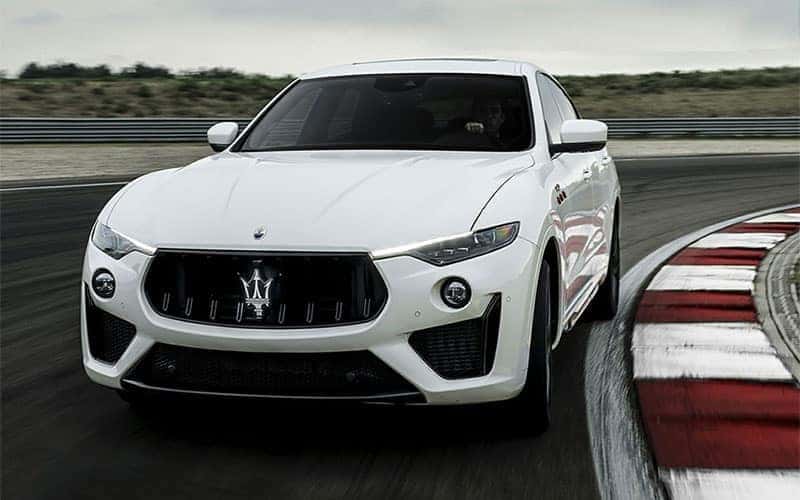 About the Maserati Levante Trofeo
Born and bred on the racetrack, the performance-focused Maserati Levante Trofeo sits atop the Maserati SUV range. Its namesake "Levante" is taken from the impactful wind that blows across the Mediterranean, known for its ability to intensify in strength at a moment's notice. This makes it the perfect name for a thrilling luxury SUV, paying tribute to the astounding power and first-class comfort amenities that place the Levante Trofeo truly in a class of its own. Where other SUVs stop at versatility, the Levante Trofeo raises the bar with its impeccable Italian craftsmanship and styling DNA that has made the Maserati brand an icon across the globe.
Powering the Levante Trofeo is a bespoke 3.8-liter twin-turbocharged engine that boasts a remarkable 580 horsepower. Keeping the Levante Trofeo stable at high speeds, lightweight carbon fiber exterior design elements add a combination of balance and agility. These track-inspired elements help position the Maserati Levante Trofeo above all other high-performance luxury SUVs.
What the Critics Say
"Big power isn't all that makes the Trofeo special. Maserati says its top-shelf Levante boasts a 50:50 weight distribution and a Corsa (race) mode, which means this 'ute ought to be a mighty fine steer. Launch control makes the ludicrous acceleration a repeatable affair, should drivers so desire to rearrange the faces of their passengers at every green light."
– Autoblog
"The Levante Trofeo will hit 60 mph in 3.7 seconds and keep going past 187 mph. Those figures are pretty close to those of the MC12 supercar, a sibling of the Ferrari Enzo, which hit 60 mph in about 3.5 seconds and topped out a hair above 205."
– CNET
Maserati Levante Trofeo Features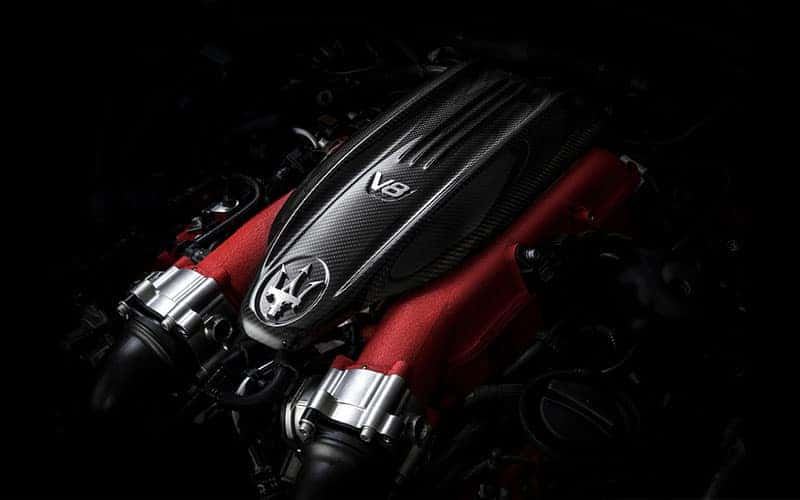 Pulse-Pounding Performance
The crown jewel of the Maserati Levante Trofeo is an exhilarating 3.8-liter twin-turbocharged V8 producing a whiplash-inspiring 580 horsepower and 538 lb-ft of torque. This bespoke powertrain allows the Levante Trofeo to rival even the most established sport sedans with a remarkable power-to-weight ratio of 8.1 pounds/horsepower. Boosting confidence both on and off the track, its standard Q4 intelligent all-wheel drive system also features a limited-slip differential to help the Levante Trofeo remain stable on both dry and wet road surfaces. In a similar fashion, the standard Skyhook performance suspension includes electronic damping control to keep this SUV poised when pushed to its limits. As a result of this comprehensive collection of performance features, you'll have the ability to accelerate from 0 to 60 MPH in a blistering 3.8 seconds on your way to a top speed of 187 MPH.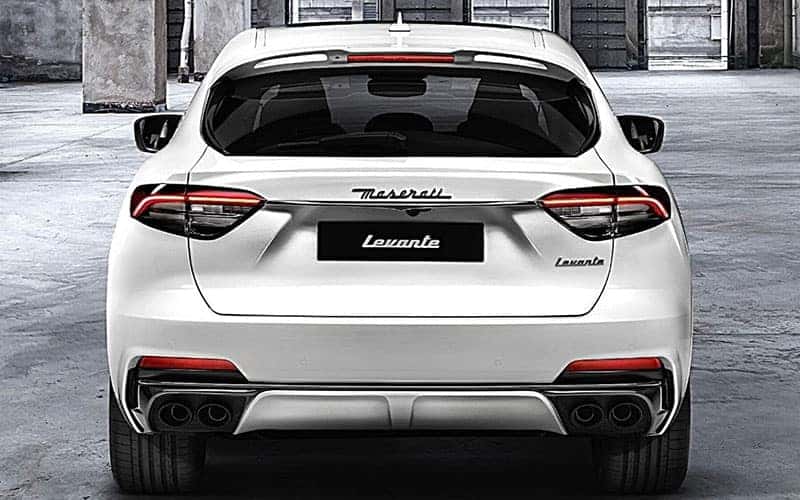 Eye-Catching Styling
The signature Italian styling and functional performance design cues of the Maserati Levante Trofeo communicate an ideal blend of capability and prestige. Keeping things cool in the engine compartment is an all-aluminum hood featuring a pair of functional vents. Adding a visual signature as well as enhanced visibility to the front of the Levante Trofeo are LED matrix headlamps. Genuine carbon fiber is used in the front splitter, side skirts, front grille blades, and rear valance to reduce unsprung weight. You'll also find a carbon fiber engine cover and red cylinder heads under the hood, yet another race-inspired characteristic of this performance SUV. Bold 22-inch alloy wheels and Trofeo badging help to further differentiate the Maserati Levante Trofeo from the rest of its counterparts.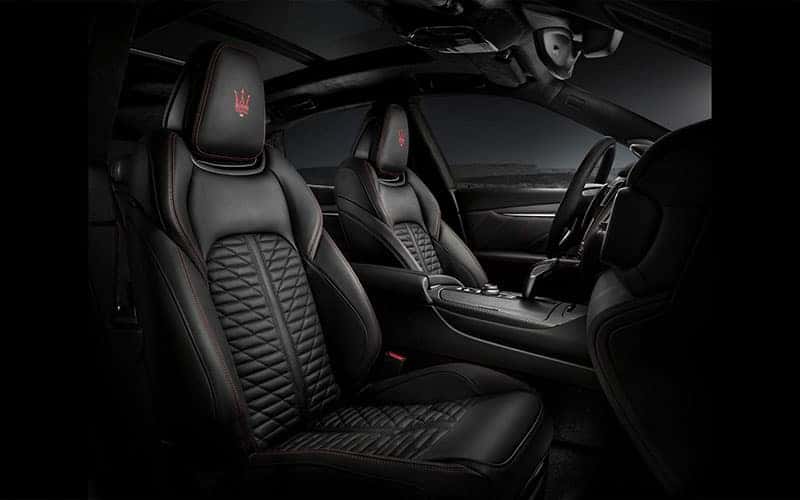 Driver-Focused Cockpit
Finally, inside the Maserati Levante Trofeo, standard Pieno Fiore leather upholstery offers an unrivaled combination of comfort and support. On the headrest, you'll find the signature Trofeo emblems prominently embossed into the leather. The unique composition of this leather allows it to wear naturally over time for a true one-of-a-kind look. A striking 3D matte carbon fiber weave pattern trim adds an additional track-focused touch inside the cabin. Paddle shifters effortlessly wrap behind the steering wheel for precise, crisp gear changes. Ergonomic controls located within easy reach of the driver help provide a more engaging experience behind the wheel of the Levante Trofeo.
---
---