2024 Maserati GranTurismo Model Preview with Prices, Photos, & Specs

Starting at $174,000 MSRP*
Standard Nettuno V6 twin-turbo engine with 483 horsepower or available Nettuno V6 supercharged engine with 542 horsepower and 8-speed automatic transmission
Available Folgore all-electric powertrain featuring 800-volt technology with three 300-kW permanent magnet motors
Vehicle Domain Control Module (VDCM) master controller for all vehicle systems
2+2 grand touring seating with authentic leather upholstery options
Standard Level 2 Advanced Driver Assistance systems
Sonus faber Premium Audio System including 14 speakers and 2D surround
Maserati Intelligent Assistant (MIA) Multimedia system
---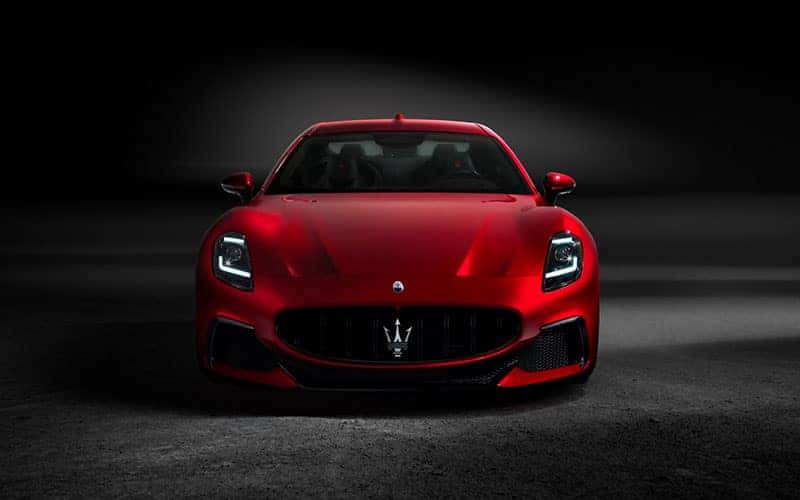 About The Maserati GranTurismo
Back and better than ever, a new generation of the Maserati GranTurismo has debuted with better-than-ever performance and exotic styling. This new generation gets a major power upgrade, and for the first time ever, the option of an electric drivetrain. And for the gasoline-powered options, there is a new and more powerful engine which is offered in two different states of tune. Styling is new and modern, with clear influences from Maserati's long history of building excellent grand tourers. The Folgore trim, which sits at the top of the lineup, will be the most powerful vehicle in the Maserati lineup.
Maserati GranTurismo Features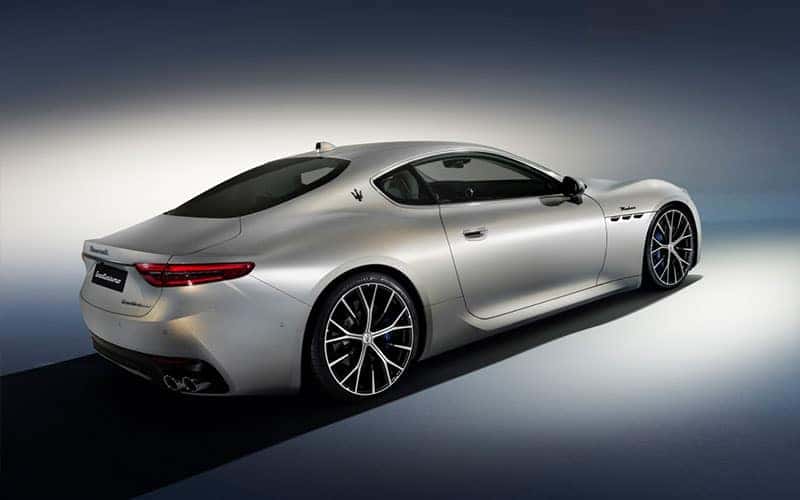 Gas Or Electric Power
There are three trims for the GranTurismo, each with its own powertrain. The first is the Modena, which has the Maserati Nettuno 3.0-liter V6, producing 483 horsepower. It has an 8-speed ZF transmission that sends power to all four wheels, and can hit 60 mph in 3.9 seconds.
The middle trim is the Trofeo, which also uses the Nettuno engine, but is supercharged to produce 542 horsepower. The transmission and all-wheel drive are also the same, but the 0-60 time is down to 3.5 seconds for this trim. The final trim is the Folgore, which comes with an all-electric drivetrain. Developed using Formula E technology, this drivetrain delivers 751 horsepower and just short of a thousand pounds-feet of torque, allowing for a 0-60 time of just 2.7 seconds. Those are supercar numbers, but from a car with a spacious interior that includes a back seat.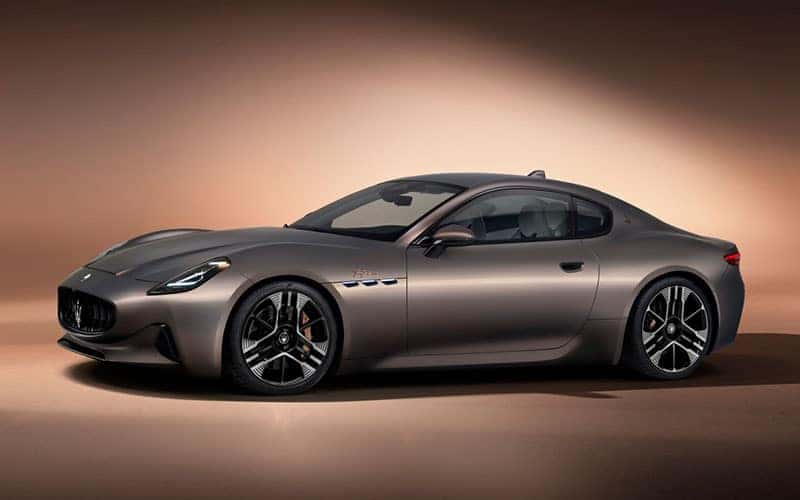 Elegant Styling
Maserati started building grand tourers in 1947, with the A6, and every one since has been an evolution of this elegantly stylish design. The new GranTurismo incorporates design cues from previous models, updating them for a clean and modern look. Maserati has particularly emphasized the arched fenders on this model, going so far as to design a clamshell hood, so as not to break up the front fenders with hood creases. Small visual distinctions set the different trims apart, most notably the wheels. These are 20 inches in the front and 21 inches in the back, but each trim uses a different design. The Folgore is additionally easy to spot since it's electric, and has no tailpipes and a smaller intake.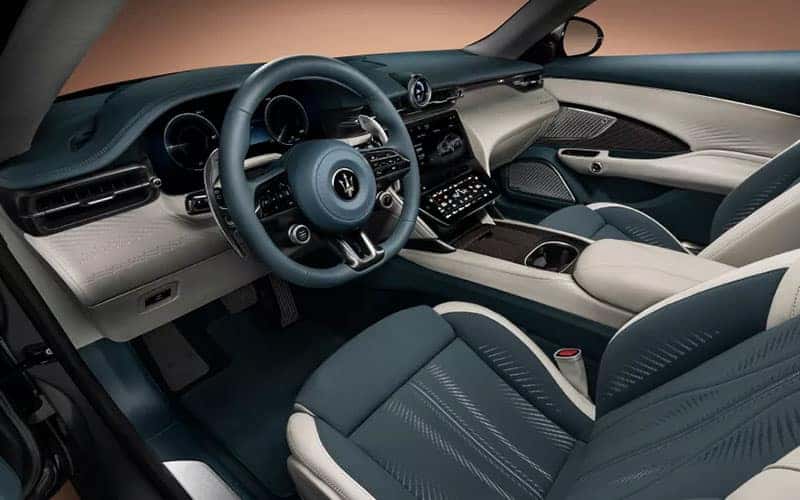 Luxurious Interior
As you would expect from looking at the elegant exterior styling, the GranTurismo has an elegant interior as well. Maserati called on the extensive history of fine Italian architecture and craftsmanship for inspiration when creating the interior. You'll find open-pore wood, Alcantara, and carbon fiber, as well as ECONYLⓇ, a luxury fabric made from recycled materials. The stereo was created by Sonos faber exclusively for the GranTurismo, and features a bespoke subwoofer that is made from all natural materials for a listening experience more akin to a live performance. There is a combined 33 inches of display space in the GranTurismo, including a digital dashboard and two central touchscreens. Adding to the GranTurismo's capabilities are the Maserati Connect services, which give you navigation and onboard entertainment options, as well as remote options from your smartphone or smartwatch.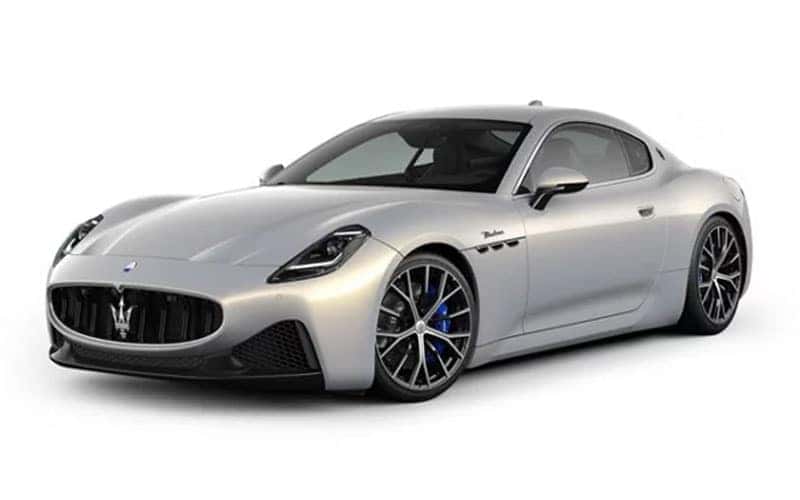 Modena
Starting at $174,000 MSRP*
Max Power – 483 HP
Max Torque – 361 LB-FT
Max Speed – 188 MPH
0-60 MPH – 3.7 seconds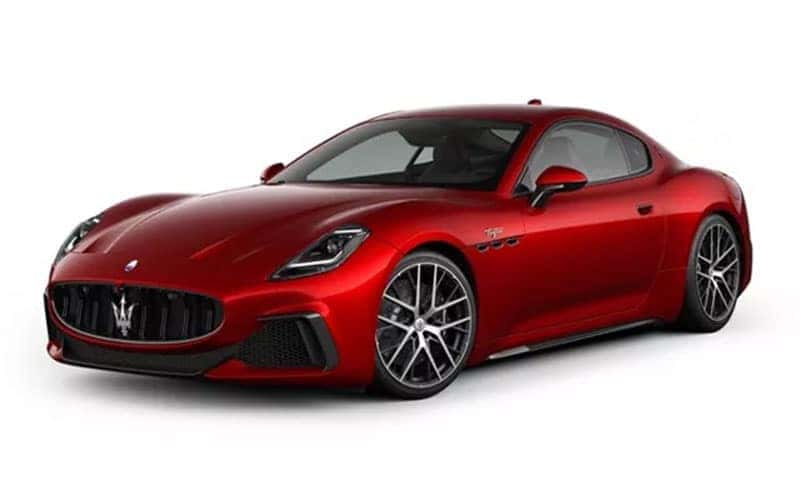 Trofeo
Starting at $205,000 MSRP*
Max Power – 542 HP
Max Torque – 460 LB-FT
Max Speed – 199 MPH
0-60 MPH – 3.3 seconds
---
*Actual selling price may vary. Dealer preparation, options, delivery, destination, taxes, title, license and registration fees not included. Please see your authorized Maserati dealer to ensure the actual availability of these models and the accuracy of the information.